Home
» Scarves Custom Made Centre
SCARF CUSTOM MADE CENTRE
Dear Customers, Welcome to come to our scarf custom-made centre in tradescarves.com.
We have silk scarf manufactory of our own, specializing in producing 100% silk printing scarf. Growing with practical experience in past years, we are qualified to provide you with high class custom-made service. If you are searching for scarf custom-made factory, please don't hesitate to contact us, and you will get the most professional assistance.

About The Silk Scarf Custom-Made We Mainly Provide The Following Three kinds Of Service: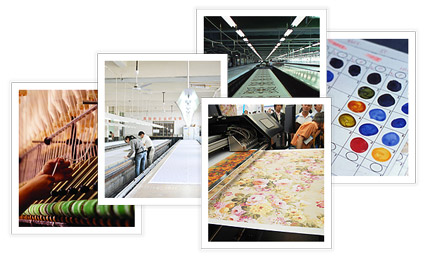 SCARF CUSTOM MADE SERVICE 01
Customers can choose our original scarf designs for volume production with your own brand logo.
SCARF CUSTOM MADE SERVICE 02
Customers send us the scarf design draft and tell us the detailed information, and then we can produce according to exact requirements.
SCARF CUSTOM MADE SERVICE 03
Customers can tell us the detailed information, then we can do designs and produce according to exact requirements.
Silk Scarves Digital Printing Optional Designs/Patterns
We often receive inquiries from customers after sending us the scarf design draft like:
"Please tell me the price for volume production."
Dear Friend, We are very sorry, as we couldn't provide exact quotation with this kind of inquiry.
The price is decided by many factors like: material, size, thickness, printing method, rolling method, ect.
In order to save your precious time, Please tell us the following information and we will calculate the exact price for your.
Scarf Custom Made - Five Important Factors:
Size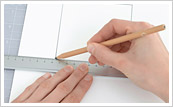 In China we use centimeters, so please let us know the unit is "cm".
Fabric Type
Crepe Satin Plain , Silk Twill, Silk Georgette, Silk Chiffon, Silk Paj, etc.
Fabric Thickness
Different thickness of fabric, different price.
Printing Method
Different printing methods, different MOQ.
Hemming Method
Different hemming methods, different price.
Please read the contents below before making decision in your own custom-made scarves:
If you don't know how to determine this information
please do not hesitate to contact us. Our sales manager will answer for you
(1). Real Silk Fabrics:
Silk fabrics is made by mulberry silk which is from the silkworms. The high-grade silk fabrics we see on the market are made from mulberry silk, which is called natural silk. There are many categories of silk fabrics , among which there are many commonly seen, like Crepe Satin Plain, Silk Twill, Real Silk Crepe De Chine, Real Silk Georgette, Silk Chiffon, Silk Habotai, etc.
• Real Silk Crepe Satin Plain: Satin is the most commonly used material in all silk. It is bright and elegant, smooth and flexible. Common thicknesses are 10m/m, 12m/m, 14m/m, 16m/m, 19m/m, 30mm, etc. It brings a natural gloss on the vision, smooth and exquisite touch, good drape, and not frizzy at all. In all kinds of silk fabrics, Satin is better used in clothing and accessories, with the advantages of anti-wrinkle and smooth touching.
• Real Silk Twill: Silk twill is the weave of silks and satins, and it has obvious diagonal lines and is good in touch, gloss and flexibility. Most of high-grade print scarves are made of this fabric on the market. Common thicknesses are 12m/m, 14m/m, 16m/m and 18m/m, etc.
• Real Silk Crepe De Chine: This kind of fabric wrinkles up slightly on the surface, soft touching, smooth and bright, strong, and flexible. It is suitable in all kinds of summer apparel and clothing accessories. Pure Silk Crepe De Chine is soft, elastic, wearing comfortable, cool, with good permeability, and heavier than crepe georgette silk. Common thicknesses are 8m/m, 9m/m, 10m/m, 12m/m, 14m/m, 16m/m, 18m/m, 22mm, etc.
• Real Silk Georgette: The name of "georgette" comes from France, with plain weave weaving and small weft density of fabric. The surface is covered with even wrinkles. Georgette material is light and transparent, comfortable and elastic,, with good permeability and drape, looking elegant and graceful.
• Real Silk Chiffon: Silk chiffon is also called "silk georgette". It belongs to a kind of real silk georgette, light and transparent, comfortable and elastic, with good permeability and drape.
• Real Silk Habotai: Silk Habotai has a good hygroscopicity and antistatic property. Its protein constitution is similar to human skin, so you can feel soft and comfortable when you wear it. The tryptophan and tyrosine in Silk habotai fiber can absorb ultraviolet light, which can effectively prevent the skin from suffering too much. Besides, silk habotai has a light mercerizing effect, light and beautiful, and the gloss is not as luxurious as silk satin.
(2). The Momme:
It is the main unit of measurement of silk fabric texture, also called "the gram weight of square meter". The more grams weight per square meter of the fabric, the much thicker of the fabric. Generally, we also can call the momme of the fabrics "thickness". Commonly used momme (m/m). Conversion method is: 1 (m/m) = 4.3056g/m2, conversion constant = 4.3056 (m/m) = m2 g / 4.3056(m/m), minimum value to 0.5 (m/m), keep decimal places when we calculate it (rounding off the second decimal).
(3). Printing Methods:
For silk scarves, there're lots of ways in printing, the most common printing methods are: Digital printing (inkjet) and Bedplate printing.
• Digital Printing: The principle of digital printing is the same with printer. Digital printing is to input designs into computer in the form of numbers, and to edit and process by computer printing color separation and drawing system, then micro piezoelectric nozzles controlled by computer injects the special dye directly into the textile to form the desired pattern.
• Bedplate Printing: The principle for bedplate printing is the same to screen printing. It is mainly used in the printing of high-grade silk scarf with complex technology. It needs to make a printing format template before printing. The limitation is that it has the problem of environmental constraints and difficult for large version with overprint. But this printing method can do beautiful, clear, colorful printing pattern. The brands such as Hermes scarf are completed by manual bedplate printing.
(4). Hemming Methods:
After a scarf finishes printing process, the next step will be to trim and edge hemming processing. There are two ways of hemming: machine hemming and hand hemming. In the current market, most of the low-end products processed with machine hemming which can speed up the productions and the edges are relatively flat. Hand-hemming are mainly used in high-end scarves, which is much slower than machine hemming. Usually a skilled hemming worker can do about 20pcs of 90*90cm scarf every day.
↑ Go To Top